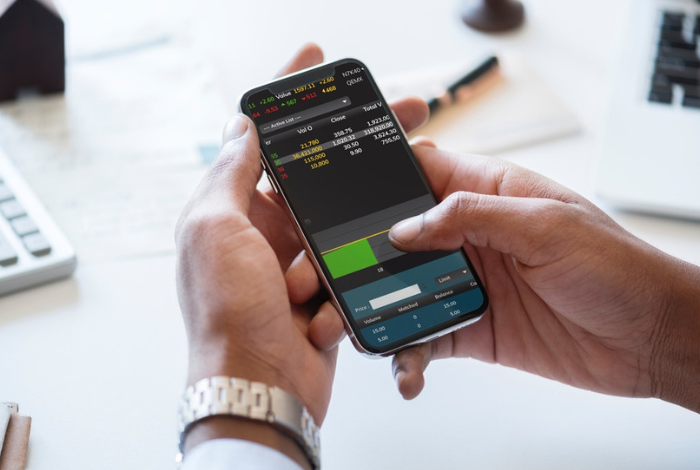 Day trading is an exciting way to make money from a side hustle or convert your career into full-time day trading. Robinhood is one of the best apps to consider if you're ready to start stock trading, with over 10 million active users. It's one of the first options to explore when diving into successful trading strategies and ways to enhance wealth. 
The platform is a commission-free option for individuals new to stock trading and looking for a place to get their feet wet. It's fair to wonder can you day trade on Robinhood, and it's a platform worth exploring if you're ready to invest some of your hard-earned cash.
Fortunately, you've discovered this helpful guide to day trading using the Robinhood app. Continue reading to maximize your profits and devise the perfect trading strategies for your new side hustle today!
Can You Day Trade On Robinhood?
Day trading on Robinhood is possible, but it's a wise move to maximize your earnings. You're limited to three day trades during each five-day period. You'll need an account on Robinhood with a balance of up to $25,000. The process entails purchasing and trading or selling an asset on the same day to earn a profit. It's a common strategy to use for stocks and Foreign Exchange investments. It's possible to earn money day trading on Robinhood, but it's best to learn about its advantages before settling on a trading platform for your future. The right strategy combined with an easy-to-use trading platform is critical to growing wealth.
Robinhood Day Trading Advantages
One of the joys of entering the world of day trading is exploring the best options for trading platforms. Robinhood is an option that should be near the top of the list. It's the perfect option if you're new to stock trading and want to gain valuable experience.
The odds of growing your wealth are much higher when you use a reputable trading platform or app. Here's a closer look at the advantages you'll enjoy when you begin day trading with Robinhood.
Ease of Use
The number-one benefit you'll notice when you start using Robinhood is the ease of use. It's an app designed with an interface that makes navigating and facilitating trades a breeze. Opening an account is quick and requires minimal effort.
You can download the app and begin your day trading career within an hour. The app is beneficial because it provides valuable information for your stock trading needs. The dashboard feature lets you monitor changing stock prices and your portfolio.
Your app is also integrated with TurboTax for seamless tax reporting. You'll love the time this integration saves when you file your taxes in April.
Zero Fees
You also avoid those pesky fees when facilitating trades through the Robinhood app. It's a massive win over other trading platforms that charge additional fees and commissions on your transactions. The zero-fee feature gained popularity with traders, pushing other platforms to adopt the same model.
You'll never face fees to open or maintain an account. You can also transfer funds in and out of your Robinhood trading account without facing penalties. It's one of the best apps to consider when reading the market and starting your new side hustle.
Hosts Thousands of Assets
When you start your Robinhood account, you'll find several thousand assets to consider investing in. The robust number of investment options makes Robinhood the perfect day trading platform for your needs.
You can invest in thousands of stocks or cryptocurrencies to bolster your portfolio and enhance wealth. Most equities and exchange-traded funds are available through Robinhood's trading portal.
You'll also gain access to global stocks when you start stock trading on Robinhood. Over 650 global stocks are tradeable, helping you create a robust portfolio. Use the best tips from My Investing Club to find the best deals and trading strategies.
Heavy Regulation
You can trust the deals you're facilitating through Robinhood due to the heavy levels of regulation on the platform. The Securities and Exchange Commission regulates each brokerage firm handling stock trading. The oversight from this organization provides peace of mind that you're getting a fair deal with each trade you make.
Free Stock
The best trading platforms provide promotions to entice potential investors to sign up and start day trading. One of the most notable benefits of learning can you day trade on Robinhood is the free stock shares you receive when creating an account. Robinhood estimates that one percent of those stocks will grow to be worth up to $200. It's an excellent way to build your investment bankroll.
Tips for Day Trading
The best way to start day trading on Robinhood is to make the minimum deposit for your account. Robinhood has no minimum deposit, meaning there's no pressure to invest a specific dollar amount into your account.
From there, developing and testing your favorite trading strategies is best. These strategies are essential to finding the areas of opportunity within the market and generating the most considerable profit possible. The stock market is changing; you can only tame it with a proper investment strategy.
It's also critical to follow risk management rules when day trading on Robinhood. The One Percent Rule is an excellent starting point when reading the market and making your first trades. It stipulates that you should invest at most one percent of your bankroll on a day trade. The most important thing when learning to day trade on Robinhood is determining what success looks like to you. Look at your finances and decide how much you'd like to make from your day trades, weekly and monthly.
Start Day Trading on Robinhood Today
Many new investors wonder can you day trade on Robinhood, and the answer is a resounding yes. There are zero deposit fees, and Robinhood provides free stock upon signing up and creating a trading account. Deposit your money and explore trading strategies to determine which works best. Setting goals for your new side hustle to define success is also beneficial. Finding effective ways to grow your wealth is critical to join the fast track toward early retirement. Explore more of our Finance blog content for the best tips and ideas to build wealth today!