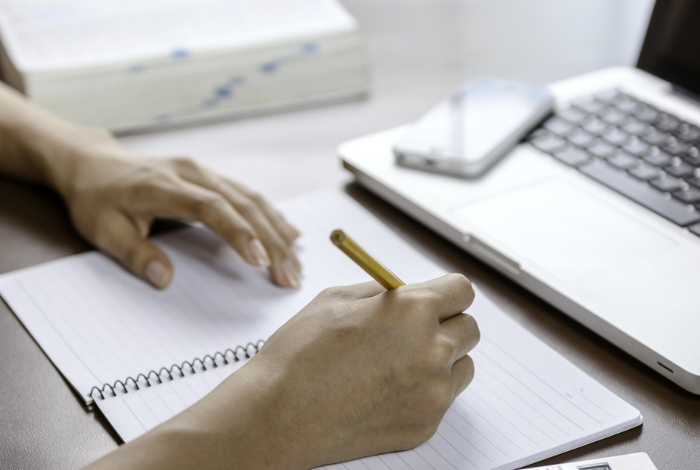 With 168,520 clinical trials, the United States registered the highest total number of trials between 1999-2022 when compared to other countries. Clinical trials are a common part of new drug development and this isn't going to change anytime soon.
If you're thinking about taking part in a paid clinical trial, you should have an idea of what to expect. Taking part in a clinical trial is a unique experience and has both risks and benefits. 
Below we'll list the 10 things that you should know about a paid clinical trial.
What Are Clinical Trials?
A clinical trial is a research study that works to study a specific medicine or treatment option on humans.
Through a clinical trial, researchers hope to determine both the safety and effectiveness of a particular drug or medical intervention and ensure that it's ready for a larger demographic. Clinical researchers hope to verify that the treatment is more effective than existing options and determine whether there are any harmful side effects.
Clinical trials play a major role in new drug development and help ensure the safety of anyone who uses medications.
Things to Know About Paid Clinical Trials
So what should you know about paid clinical trials? Here are 10 key things that you need to remember.
Researchers Will Follow a Regulatory and Ethical Framework
You may be afraid that becoming a clinical trial participant will make you into a "guinea pig". However, the truth is that anyone that conducts a clinical trial will be adhering to a strict regulatory and ethical framework and will prioritize your safety.
To verify that a clinical trial is remaining ethical, an Ethics Review Board (ERB) or Institutional Review Board (IRB) will review the clinical trial to ensure that the rights and well-being of participants are upheld. This means that clinical trials will always be as safe as possible.
Few Participants Have Regrets
You may be surprised to learn that most people who participate in clinical trials felt that they had a great experience and would be willing to repeat it. 
A 2019 survey by the Center for Information and Study on Clinical Research Participation (CISCRP) found that 96% of participants would go through the process again. Respondents to the survey noted that they had an excellent time and that they enjoyed being part of the clinical trial.
This means that if you join a clinical trial, you'll likely have a good experience and will be more than satisfied with it.
There Are Many Reasons to Participate
You may be surprised to learn that there are many reasons why someone may join a clinical trial. Everyone chooses to do so with different motivations.
One of the reasons that people participate in clinical trials is because they want to help advance science. Others wish to get help with their condition and access the potential for better treatment options. Other participants want to help ensure that anyone else with their condition can get the help they need.
Whatever the reason that someone decides to participate, it's a personal decision that someone will make for themselves.
Participant Health and Well-Being is a Top Priority
Medical professionals help to run clinical trials and the well-being of participants is one of their main focuses. 
Doctors, nurses, and research professionals will help to monitor the safety and well-being of participants and will help ensure that they aren't experiencing any health issues. In some cases, professionals will withdraw participants from a clinical trial if needed. 
They may also help interact with a participant's physician to get them the care they need. 
Participant health is taken seriously in clinical trials and the doctors and nurses involved work hard to ensure that everyone stays happy and healthy throughout.
There Are Both Risks and Benefits
It's important to remember that there are both risks and benefits to taking part in a clinical trial. You should be aware of this going in.
Before you enroll in a clinical trial, researchers will inform you about the potential positives and negatives of taking part in it. Understanding all of this is important for you to make it informed decision about whether you want to participate or not.
You should also be sure to recognize that all participants are different. Some participants will respond to clinical trials differently than others and may experience more significant side effects.
While researchers may be optimistic that a clinical trial will pose more benefits than risks, this is not always the case, so be aware of this. 
Not Everybody Can Participate
You should note that not everyone can participate in a clinical trial. You'll need to meet certain criteria before you're allowed to do so. 
The requirements for clinical trial participation will be in the "Inclusion Criteria" and the things that disqualify you from participating will be in the "Exclusion Criteria". Things that may exclude you from being able to participate in a paid clinical trial include the stage of your disease or condition, other medical conditions that you have, medications you're taking, and other details about your medical history.
You'll need to know what these requirements are to determine whether you can participate in a trial or not. 
Participants Can Drop Out
If you agreed to participate in a clinical trial, you should know that you can still drop out at any time. You don't need to have a reason for deciding to leave the trial and you have the right to do what's best for you. 
If you decide to leave a clinical trial, the trial's principal investigators will help you to do so in a way that is as safe as possible.
Remember that joining a clinical trial is completely voluntary and you can always make decisions that are best for your own needs. While you may be eager to participate in a clinical trial now, you may find out later on that it's not the right choice for you, and that's okay.
Consent is essential in clinical trials and is a priority of researchers. Those who are responsible for clinical trials will need to ensure the accurate translation of important documents such as consent forms. They can do this with help from clinical trial translations specialists.
Pay for Clinical Trials Vary
Although some clinical trials will pay you to participate, many won't. It's important to find out about the pay or cost of a clinical trial before you join.
The payment you get from a paid clinical trial will often be determined by how risky the trial is based on its phase.
Phase 1 trials will be more risky and therefore will likely pay more. A phase 4 trial will have already gone through several trials and will be less risky. As a result, it may not offer as much reimbursement. 
While many clinical trials will offer reimbursement, sometimes you'll need to pay to participate. Be sure to ask about the details of a clinical trial before you decide whether to join.
Clinical Trials Can Be Conducted in Many Places
You may also be wondering where exactly is clinical trial takes place. The truth is that this can vary quite a bit.
You'll find that many clinical trials are conducted in hospitals but plenty take place elsewhere. A clinical trial may take place in a local doctor's office or community clinic, or it may simply take place in a university setting.
Clinical trials can vary in a lot of ways, so you'll want to ask about the details to find out what to expect from the specific clinical trial that you're thinking about joining.
Clinical Trials Are Essential to Medicine
It's important to recognize that clinical trials are a key component of drug development and research. Clinical trials are essential because they can help to determine how safe and effective a drug is at meeting its intended goal. 
Clinical trials are necessary in order for a new drug to be approved. The research that takes place in a clinical trial will help to carve the path for a medicine's use in the future. It will help ensure that people can use it to their benefit to overcome various diseases and conditions. 
While a lot of other things go into the development of a new drug, clinical trials are an essential piece of the puzzle that you shouldn't underestimate. By taking part in a clinical trial, you'll be helping with drug development immensely and can help influence the well-being of anyone who uses the drug in the future. 
Understanding How a Paid Clinical Trial Works
If you want to help advance science and contribute to the well-being of others in the future, then joining a paid clinical trial could be well worth it. Clinical trials are an important piece of drug development and the process can be more interesting than you might expect.
Although there will be risks involved in a paid clinical trial, there are some big benefits to participating as well. Your health and safety will be prioritized and you can leave a trial at any time, so the process can be less stressful than you might expect. 
Need more interesting information on science and drug development? Find out more by browsing our blog now.