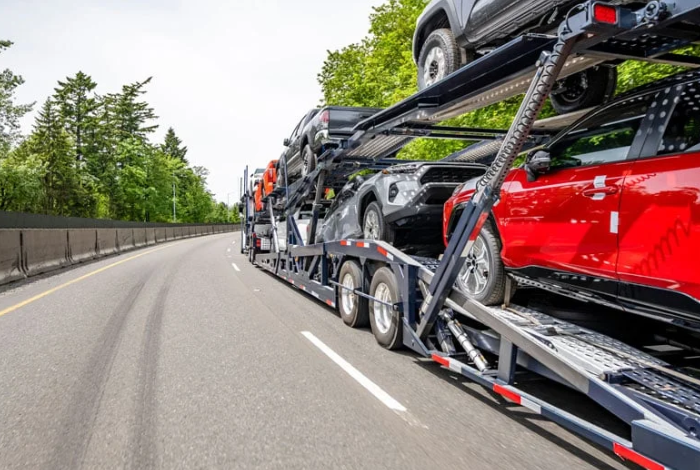 The vehicle shipping process involves entrusting one of your largest assets to a transport company's care. This makes selecting a provider focused on your needs and highest satisfaction paramount. SGT has built its reputation around prioritizing customers through accessible support, tailored services, proactive communication, and continuous improvement.
24/7 Accessibility and Responsiveness
You can contact the customer service team at SGT Auto Transport anytime by phone, email, or online chat. Their around-the-clock availability means prompt assistance resolving issues or answering questions before, during, or after your vehicle shipment.
Suppose you need to schedule a pickup, track a current shipment, change a delivery address, or have an urgent inquiry. In that case, SGT representatives will respond rapidly to your need to provide the best possible experience. Their commitment is always to be able to provide solutions when they are required.
Customized Shipping Solutions
SGT understands every customer's situation is unique. Their logistics experts assess your requirements and recommend solutions that best fit your needs. For high-end vehicles, enclosed trailers offer white glove service door-to-door. Or save costs using open carrier transport picked up and dropped off at terminals.
SGT's ability to provide a wide variety of shipping options across California allows them to accommodate any vehicle and provide customized options tailored to your needs, budget, and schedule. SGT develops individual solutions that you can count on.
Real-Time Tracking and Updates
Through SGT's online customer portal, you can actively track your vehicle's shipping status from pickup to delivery. Pinpoint GPS monitoring provides ongoing peace of mind and visibility into your car's location and estimated arrival timeline.
In addition to self-service tracking, SGT's team proactively contacts you throughout the shipping process with timely notifications and status updates. SGT keeps you informed, from confirming pickup schedules to notifying you of expected delays to alerting you upon delivery.
Insurance and Risk Mitigation
Every vehicle ships fully insured to cover damages, accidents, and other incidentals. SGT maintains premium insurance policies with high liability limits to protect your assets. You avoid out-of-pocket costs for issues in transit.
SGT also mitigates risks by thoroughly vetting and monitoring their carrier network. Each transport company must pass stringent safety checks examining licenses, equipment, and records. Rigorous screening and audits provide accountability and reduce overall shipping risks.
Driver Training and Conduct Standards
Ongoing training ensures SGT drivers remain skilled in secured vehicle handling procedures tailored by vehicle type. Open carrier drivers demonstrate proper tie-down techniques, while enclosed trailer drivers follow protocols protecting interiors. Training covers strategies to avoid damage.
SGT also enforces a code of conduct mandating professional, ethical behavior when interacting with clients. Any actions falling short of standards lead to dismissal, ensuring you receive courteous service. You can expect high-quality treatment in each shipment.
Feedback Collection and Analysis
Understanding customers' perspectives is critical for SGT, so they actively collect your ratings, reviews, and testimonials after your move. Feedback opportunities allow reporting any issues immediately so they can make prompt improvements.
By compiling feedback analytics and insights over time, SGT identifies broader areas needing enhancement to continue elevating service quality. Your input directly guides refinements to their processes, training, and technologies.
Community Involvement and Partnerships
SGT believes in supporting community causes that make a difference locally. They frequently participate in fundraising and donation drives for organizations like youth mentoring programs, sustainability initiatives, homelessness services, and veteran support groups.
Strong partnerships with key figures across California's public and private sectors also help SGT advocate for transportation infrastructure improvements and stay on top of regulatory considerations that impact customers.
Continuous Evolution
To optimize the client experience, SGT actively explores emerging automotive logistics technologies for value-added features. Investments in improved GPS tracking, route optimization, and real-time cargo monitoring enhance transparency and security.
Process analysis also aids evolution. SGT regularly reviews operational metrics and customer feedback to pinpoint opportunities to refine policies, expand services, improve communications, and exceed expectations. Your perspective informs enhancements.
Conclusion: The SGT Service Commitment
Stellar service requires putting the customer first. SGT's around-the-clock support, tailored offerings, proactive updates, stringent protocols, and process improvements demonstrate their dedication to delivering an exceptional shipping experience. You remain the priority before, during, and after your vehicle moves.