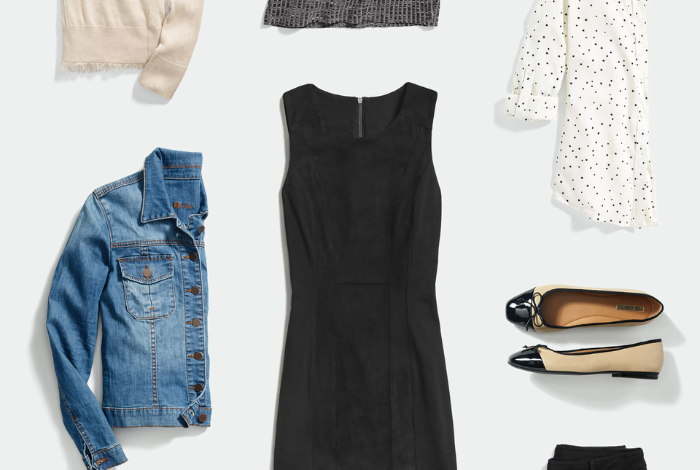 Crafting an efficient and stylish wardrobe is not about piling on the latest trends. Instead, it's about understanding your style, knowing what works for your body shape, and investing in timeless pieces that always look good. One such category of timeless pieces is dresses. So, which dress styles are essential for every woman's wardrobe? Explore different styles of women's dresses below.
The Little Black Dress
The Little Black Dress (LBD) holds an irreplaceable spot in every woman's wardrobe. This versatile piece, made famous by Coco Chanel, can be worn to any event. Whether it's a cocktail party, a business meeting, or a casual outing, an LBD can save the day.
Dressing Up Your LBD
Pair your LBD with a statement necklace and high heels for a night out, or dress it down with ballet flats and a cardigan for an effortless yet chic office look. Remember, the key to an excellent LBD is simplicity and quality fabric.
The Maxi Dress
Maxi dresses are another must-have for their comfort and style. They are ideal for summer days when you want to look chic without putting too much effort into your outfit. Plus, they are flattering on all body shapes.
Choosing Your Maxi Dress
Opt for a floral maxi dress for a feminine, boho look or a monochrome one for a sleek, modern look. Remember, the right fit is the key to pulling off a maxi dress. It should skim your body, not swamp it.
The Shirt Dress
Shirt dresses are perfect when you want to look polished yet comfortable. They give off a smart, relaxed vibe and are versatile enough to dress up or down.
Styling Your Shirt Dress
Pair your shirt dress with sneakers for a casual look, or wear a belt and heeled boots for an evening out. The key to a great shirt dress is a length that flatters your body shape and a fabric that drapes well.
The A-Line Dress
The A-line dress is flattering for all body types, making it essential in any woman's wardrobe. The style cinches at the waist and flares out towards the hem, creating a beautiful silhouette that's both classic and feminine.
The Perfect A-Line Dress
Choose an A-line dress in a solid colour for a timeless look, or experiment with prints for a more playful approach. Pair it with ballet flats for a casual day out or with heels for a formal event.
The Wrap Dress
The wrap dress, invented by Diane von Furstenberg in the 1970s, is another wardrobe essential. Its signature design wraps around your body and ties at the waist, making it adjustable and flattering for all body types.
Making the Wrap Dress Work
You can opt for a classic black wrap dress for a timeless look or experiment with prints and colours for a trendy style. Pair it with pumps for work or strappy sandals for a summer outing.
Conclusion
While trends come and go, these five dress styles have stood the test of time, proving their versatility and longevity in women's wardrobes. Owning these essential pieces allows you to have an outfit ready for any occasion, saving time and ensuring you always look your best. So invest wisely in these women's dresses, prioritise quality over quantity, and confidently embrace your style!
Remember, the right dress not only changes how others perceive you, but it also changes how you feel about yourself. It can boost your confidence, enhance your mood, and empower you. So go ahead, find your perfect dresses, and conquer the world with your style!