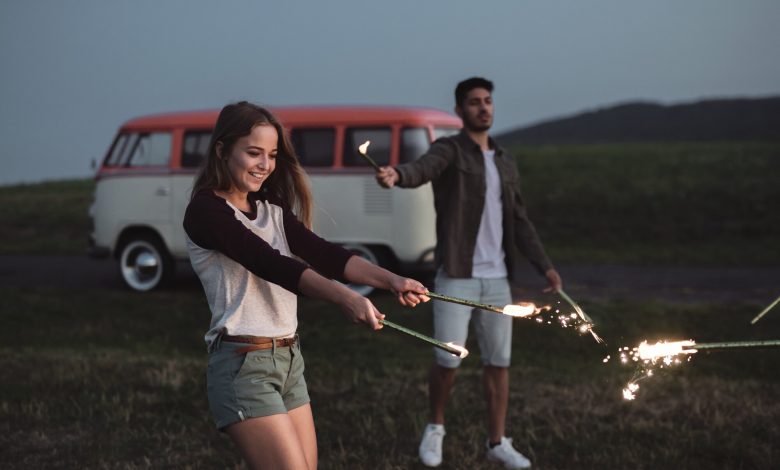 Some people ride roller coasters or visit a haunted house to get a thrill, others like to enjoy a show. Fireworks are often set off around holidays and important events since they evoke so many emotions. Although they can be a bit startling and scary, people love fireworks since they come in small doses. If you're hosting an event and want to make it memorable, fireworks can be a showstopper. Take a look below to learn about the best fireworks to buy so that you don't disappoint guests! 
Mines
If you're searching for the best fireworks to buy, mines are a great choice. Mine-type fireworks are released in a single shot and erupt like a volcano. There are various colors you can purchase these in, which can help you customize them for the occasion. Many people think they look like crackling stars in the dark sky, they even make a whistling noise. 
Try using these fireworks toward the end of your finale to keep the momentum going. They can reach as high as a 16-story building, so make sure you've got plenty of space. 
Fountain
Some people don't like loud bangs and bursts of fireworks, but fountains won't startle them. Fountain fireworks sit on the ground, away from wood and dry grass or debris. After lighting them, they will spark up bright colors while letting out a whistling and crackling noise. These systems only go 20 feet in the air, but they can also be used for larger shows. 
Shooting Star
Firework prices can get a bit high, but you can typically find shooting stars for a deal. Shooting star fireworks are user-friendly and easy to set up with a solid base. If you want to make a moment magical, these will shimmer in the sky and fly around, making it look like a meteor shower. These fireworks can go up to 100 feet in the air and come in a variety of colors. 
Check out this shooting star firing system if you want to put on a show. These fireworks systems reduce work for you and make it easier to enjoy the night! 
Sparklers
One of the best types of fireworks has been around for a while and is a hit amongst kids. Sparklers are fun fireworks that can let people put on a unique light show. Running around and drawing pictures will keep everyone entertained while waiting for the big show. If you're searching for safe firework options, these are your best bet, however, they can still cause injuries. 
Some people recommend placing the sparkler through a plastic cup to help protect small hands. Unfortunately, this can increase injuries and burns, especially if the plastic starts melting. Always follow the package instructions to avoid injuries. 
Find the Best Fireworks to Buy for Your Event
Impressing guests can be difficult, but with the right entertainment, everyone will leave happily. When it comes to finding the best fireworks to buy, you need to consider your audience. Whether you've got a small or large group, you want everyone to enjoy themselves. Don't forget to invest in some sparklers, they're perfect for getting the party started. For more resources about hosting events and putting on a show, check out our blog for the best ideas!