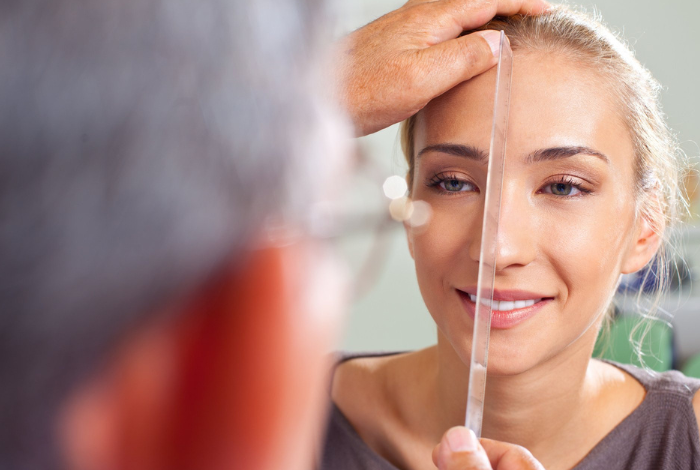 Are you looking for a revision rhinoplasty?
Revisions have many benefits, like correcting scars and nasal collapse. They're needed if the first procedure doesn't go as planned and you're not happy with the results. If you're thinking about this procedure and want to find the best revision rhinoplasty surgeon, start your journey by learning all you can.
Are you nervous, doubtful, or apprehensive about your impending rhinoplasty? Find an experienced surgeon by using these helpful tips.
Assess Qualifications and Experience
Ask to see proof of board certification in plastic surgery. Research the surgeon's qualifications and background. See if they have received any awards or recognition in their field.
Look for experience in revision rhinoplasty in particular. You can also ask to see before-and-after photos of patients they have treated.
You should also make sure the surgeon has a good reputation with local hospitals. If possible, speak with their former patients to ask about their experiences. Lastly, ensure the surgeon is fully insured and can provide comprehensive postoperative care.
Consider Referrals From Friends and Family
Talk to friends and family who have either undergone the procedure or know someone who has done so. Ask them about their experiences with the surgeon. Ask what kind of results they achieved and if they would recommend them again and why.
Research the surgeon online to learn more about their experience and read patient reviews for extra precaution.
Get Multiple Consultations
Get multiple consultations. Don't jump into anything with the first doctor you find. During your consultations, ask each surgeon a variety of questions about their education, experience, and outcomes from their past surgeries.
Take note of how each doctor responds to your questions to see if they are attentive and knowledgeable. See if the doctor is transparent regarding the potential risks and complications that may arise.
Evaluate Your Comfort Level With The Surgeon
During the consultation, take time to discuss all the risks and benefits of the procedure and get a good feel for the surgeon's bedside manner. Discuss options if there are any complications from the rhinoplasty surgery, and evaluate the level of comfort you feel when communicating with the surgeon.
By taking the time to evaluate your comfort level, you will ensure you have the best possible outcome with your revision rhinoplasty.
Cost and Insurance Considerations
Before vetting different surgeons, do your research and understand your insurance policy. Find out what and how much your coverage would be for the procedure. If you're in the UAE or UK, check out this rhinoplasty in Dubai & UK.
Additionally, compare pricing among several surgeons to ensure you are getting a competitive price. Don't forget to ask them about any financing options or discounts that could help reduce costs. 
Find the Best Revision Rhinoplasty Surgeon in Your Area Today
Making the right choice for a qualified, experienced rhinoplasty surgeon is key to achieving the desired results. Do your research, use online resources, and ask for referrals to make an educated decision. Take advantage of consultations, and don't hesitate to ask questions to ensure you're making the best decision! Contact the best revision rhinoplasty surgeon today and achieve your dream results. If you liked this article, then pop over to other sections of our website for more fantastic content.